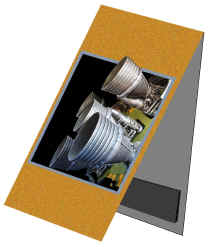 Here's how it works:
Your image and message is printed on the front and reverse. On the inside two thin magnets "click" together to hold the bookmark in place. The bookmark slips over the top or side of the page and doesn't fall out.
Interested? Email us and we'll design your bookmark for you. No setup fee, no artwork fee.
Or, purchase a selection of bookmarks with an attractive display unit from our existing designs.